WOODSTOCK CHIMES OF NEW YORK
We have many other woodstock chimes available.




Our Store Hours Are
March & December
Monday - Saturday 10:00 am - 4:00 pm
Closed Sunday
April Thru November
Monday - Saturday 10:00 am - 5:00 pm
Sunday 12:00 pm - 4:00 pm
Local Telephone - 740-385-9537
Toll Free: 1-877-385-9537
Please feel free to place telephone orders anytime of the year
between 9 am and 5 pm EST. or email 24 hours a day
ONLINE ORDER FORM
If you have any questions, give us a call. We look forward to doing business with you.
Mike and Judy Hard, Owners


The Best Selection of Chimes in Ohio!
Located in the Scenic Hocking Hills of Ohio
Near Old Man's Cave in the Hocking Hills State Park
(about 5 minutes from the caves, look for our Blue Highway Signs)
29205 ILESBORO ROAD
Logan, OH 43138
Toll Free: 1-877-385-9537
Local Telephone 740-385-9537
Looking for a place to stay in the Hocking Hills?
Autumn Ridge Cabins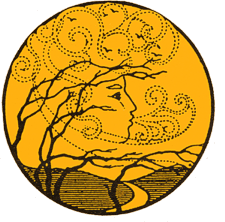 © Copyright 2006 - 2007, American Dreams Inc. All rights reserved