ONLINE ORDER FORM
If paying by check or money order, we will ship upon receipt of payment.

If paying by credit card, for security reasons we will contact you for your credit card number and expiration date.

RETURN POLICY: If you are not satisfied with the order that you received, you may return it for a refund or exchange it for another product. It is the responsibility of the customer to pay the shipping costs on any item that is returned. The only exception to this policy is if there is a defect in the workmanship or damage/breakage in transit. In these cases we will send you a UPS call tag so you can ship the product back to us, free of charge. Please call us to arrange for this. Please do not send anything back without consulting us first. No product will be accepted as a return, for any reason, after 30 days from when you received it. Thanks.



Our Store Hours Are
January - March:
Saturday 9-5
April - December:
Monday - Saturday 9-5 • Sunday noon-4
PHONE - (740) 385-9537
Please feel free to place telephone orders anytime of the year
between 9 am and 5 pm EST. or email 24 hours a day
ONLINE ORDER FORM
If you have any questions, give us a call. Thank you for considering our products.
Mike and Judy Hard, Owners


The Best Selection of Chimes in Ohio!
Located in the Scenic Hocking Hills of Ohio
Near Old Man's Cave in the Hocking Hills State Park
(about 5 minutes from the caves, look for our Blue Highway Signs)
29205 ILESBORO ROAD
Logan, OH 43138
Toll Free: 1-877-385-9537
Local Telephone 740-385-9537
Looking for a place to stay in the Hocking Hills?
Autumn Ridge Cabins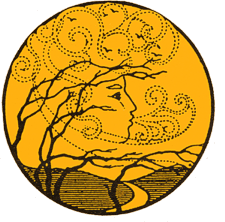 © Copyright 2006 - 2007, American Dreams Inc. All rights reserved